Lisle Kulbach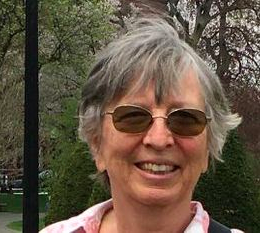 Lisle Kulbach is a versatile instrumentalist of winds, strings, and keyboards. She is a founding member of the Sephardic music group Voice of the Turtle which has performed internationally. Her experience includes numerous performances with the Revels in Cambridge, MA., Hanover, NH, and Washington DC. Lisle currently teaches at the Powers Music School in Belmont, MA, and privately both individual and groups. Lisle was the sole instructor at the first Bloom Early Music Workshop in 2005.
Contact Lisle HERE.
Lawrence Lipnik
Lawrence Lipnik has performed and recorded with many acclaimed early music ensembles. He is a founding member of the viol consort Parthenia and vocal ensemble Lionheart and has served as recorder soloist at Wolf Trap and New York City Opera. In addition to performing, his busy teaching schedule has included early music performance instruction at Wesleyan University; national and international festivals including the Benslow Music Trust in the UK, Tibia Adventures in Music recorder workshop in Tuscany, Italy, Port Townsend, San Diego, Madison, Hidden Valley, and Pinewoods. He has served as collegium director at Amherst Early Music; co-director of the Viols West Workshop in San Luis Obispo, California; and Viol Sphere 2 in Tucson with Alison Crum and Mary Springfels. Recent performance highlights include concerts with lutenist Paul O'Dette of John Dowland's complete Lachrimae at the Metropolitan Museum of Art, concerts at the Venice Biennale and Berkeley Festival, appearances with the Venice Baroque Orchestra, the Folger Consort, and early opera residencies at Carnegie Mellon University. He has served as co-director of the New York Recorder Guild and is a contributor to The Cambridge Companion to Shakespeare and Contemporary Dramatists, and The Cambridge Guide to the Worlds of Shakespeare. Larry has been teaching at Bloom since 2008.
photo credit: Terry Gruber Contact Larry HERE.
Patricia Halverson
Patricia Halverson is a founding member of Chatham Baroque. A native of Duluth, Minnesota, she holds a doctoral degree in Early Music Performance Practice from Stanford University. While at Stanford, Patricia studied viol with Martha McGaughey and performed with the Renaissance wind band under Herbert Myers. Following the completion of her D.M.A. she continued studies on viol at the Koninklijk Conservatorium in The Hague. A frequent faculty member at summer workshops for recorders and viols including the Madison Early Music Festival, Viol Sphere 2, the Mideast Early Music Workshop, and the Viola da Gamba Society of America's annual Conclave, Patricia has coached mixed chamber ensembles and taught recorder and viol privately. Her playing can be heard on numerous Chatham Baroque recordings.